We love our volunteers!
Our volunteers are at the core of what we do!

"Do it in 3-D"
Three D refers to the three ways of contributing to PRo Kansas Recycling Center. Very often, the public relates volunteer work to only physically working in the recycling center. There are many ways to give of your time and talents to help the mission of PRo Kansas Recycling Center.
1. Donate time
Pro Kansas Recycling Center relies extensively on volunteers to achieve its mission. Only two staff members are employed at PRo Kansas, while volunteers perform all other work.
Volunteers are needed to perform the following functions:

AT THE RECYCLING CENTER
Help folks unload and sort their recyclables
Direct Traffic
Work in the Library
Operate a baler (age restrictions apply)
Pick up recycling for someone who no longer drives
General cleaning and maintenance – inside and out….. And more!
HELP WITH VOLUNTEERS
Train new volunteers
Contact potential volunteers
Develop business and community group & resources
EDUCATION
Educational presentations at schools and club meetings
Tours of the Recycling Center
ADMINISTRATIVE
Marketing & Public Relations
Join the Board
Accounting or other Record Keeping
Fund Raising – Plan events
HELP DEVELOP BUSINESS RECYCLING PROGRAMS
Teach
Marketing
Scheduling
Pickup of Materials
To Donate Time, please contact volunteers@prokansasrecycling.org.
2. Donate goods or services
Pro Kansas Recycling Center is always interested in goods or services donations provided through companies or organization. This could include copying materials, flyers, and brochures… or hauling of materials to the Center. PRo Kansas is also interested in volunteers to provide lunch on Saturdays for approximately five – ten workers. We are open to suggestions and ideas. Please do not hesitate to call and ask about a goods or service donation you are interested in sharing.
To Donate your Talent, please contact information@prokansasrecycling.org.
3. Donate Funds
Pro Kansas Recycling Center appreciates any monetary contribution received. 100% of any monetary gift will be used strictly for operations and activities associated with the Pro Kansas Recycling Center. Monetary contributions are tax deductible. Please remember: Pro Kansas Recycling Center could not begin to accomplish their mission without the help of dependable and reliable volunteers. Will you consider giving a few hours per month for improving the environmental status of our earth?
Donate money securely by clicking the Donate button below.
All prospective volunteers are required to fill out our volunteer application form. Download VOLUNTEER APPLICATION here. Volunteers younger than 18 must have their parent or guardian sign the waiver on the form and by providing a phone number in which the adult may be reached during the volunteers' work time. Volunteers 14 and younger must be accompanied by a supervising parent or guardian at all times when they are at the Center.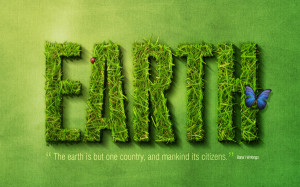 Volunteer work at the center must be scheduled.

The Volunteer Coordinator schedules all volunteers except for the court-ordered community service workers. If you are fulfilling a court-ordered requirement, there are special provisions in place at the center that must be adhered to. You will be reporting to the Operations Director and must schedule a time through him, call (316) 269-1359 or email operations@prokansasrecycling.org.
If possible, please review our PowerPoint Training Presentation before coming to the Center at your assigned time.
Thank you for your interest in recycling. We look forward to meeting you. Please direct volunteer questions to: volunteers@prokansasrecycling.org