A History of Accomplishments and Stewardship
PRo Kansas was chartered as a not-for-profit, 501(c)(3) corporation in 2002, with a mission of providing both recycling services and public education. The facility offers a place to recycle a broader range of materials (18 categories) and results in more complete recycling than single stream.
In its 15-year history, PRo Kansas has kept 22 million pounds of recycling out of landfills. Paper recycling alone has saved nearly 50 million gallons of water, 80,000 barrels of oil and 120,000 trees. Over 2,000 individuals, families and businesses a month come to the recycling center, and the numbers continue to grow.
PRo Kansas also has an extensive Education Program that reaches 3,000 children and adults every year. Since inception, more than 20,000 school children and scouts have learned about recycling through PRo Kansas.
---
Plastics Recycling of Kansas (PRo Kansas) was chartered in 2002 as a not-for-profit, 501(c)(3) corporation. The successful, ongoing operation of the Miller Recycling Center is the organization's primary purpose. We are governed by a Board of Directors that meets monthly.
OUR MISSION: Increase Recycling Awareness, Education and Participation in the Wichita Area
PRo Kansas / Miller Recycling Center will accomplish this mission by:
Operating and growing the PRo Kansas / Miller Recycling Center
Educating the public through tours, activities, presentations, school programs, mailings, PR campaigns, and other efforts as appropriate.
Involving the public through volunteering and participation in recycling and education programs
Leading Wichita and Sedgwick County to a comprehensive curbside recycling system.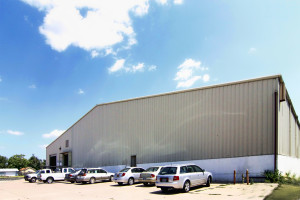 Our Center is housed in one of three buildings previously owned by the Kice Manufacturing Company. In 2004, the City of Wichita purchased all three of the Kice buildings to make way for the Central Railroad Corridor project. The two buildings on the east side of the tracks have already been torn down. While our future is never definite, we have grown to live with that uncertainty and remain optimistic that we will stay at our current location for at least another few years.
The Center receives funding from three sources:
the sale of recyclables
grants
individual donations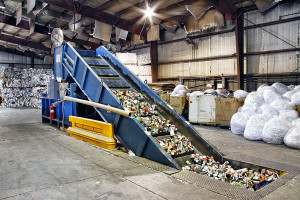 In 2007 we received a $45,000 grant from the Kansas Department of Health and Environment to purchase the high capacity horizontal baler.  It has saved us about $300,000 in outside baling costs.  Last fall (2019), a fund raising campaign raised money to complete major repairs and bring this baler back to the condition it was in when we bought it.  We are grateful to all the donors and especially to all the recyclers who made the baler necessary in the first place
Donate talent, Donate time or Donate money securely by clicking here.